What do I do first?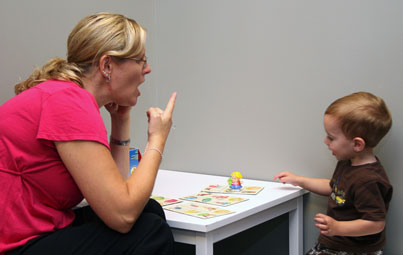 #1 Contact Us:
Not sure if your child needs an evaluation? Give us a call and we will be more than happy to help you out. If it is determined that a speech and language evaluation* is warranted, we will schedule an appointment. At that time, we will ask for your insurance benefits that will be reviewed by our billing manager.
If you already have a completed speech language evaluation, please give us a call to schedule an initial appointment. It would be helpful if you could bring any past evaluations and therapy plans to your first appointment to help us develop an appropriate plan of care.
* A speech and language evaluation is one or more assessments used to determine the presence of speech language disorders as well as their severity.
#2 Evaluation / Initial Meeting
A case history will be taken as well as a patient/parent interview, and a formal speech-language evaluation will occur on your first visit. Evaluations usually take about an hour. Upon completion, one of our skilled speech and language clinicians will determine if therapy is recommended for you or your child. A copy of your evaluation will be available to you upon request.
Pediatric Case History Form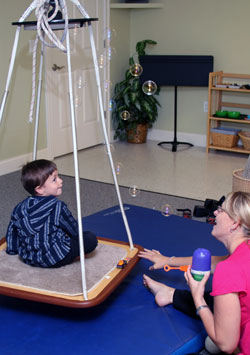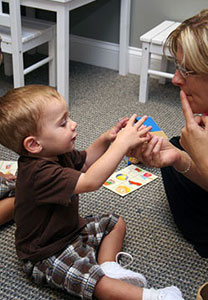 #3 Therapy
Therapy sessions are usually scheduled for 45 minute sessions (depending on age and diagnosis of client), for the same time weekly. Therapy is ongoing as long as the client is making progress toward all targeted goals. We try to make therapy fun! We play lots of games to help make our hard work much more enjoyable.
Important Forms
Before you come to your appointment, take a moment to download and fill out these forms:
HIPPA Compliance Patient Consent Form
Cooper loves coming to therapy! Lisa makes it very fun for him and he enjoys coming to his appointments. She does a great job at incorporating games in with his therapy so he stays interested and keeps him engaged. Scheduling is always flexible and we have see a lot of improvement in the way he pronounces words and listens for sounds. Great experience! I highly recommend!

Kerry Keenan